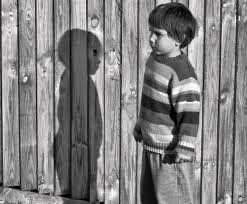 This post doesn't  have 101 items, but it talks about about someone else's 101.
Involved here are three writers who continue to tighten the chinstrap on my creative process thinking cap: Seth Godin, Austin Kleon and Kit White.
Seth advocates imagining possible new worlds. Austin dishes on how to trick out our idiosyncratic creative arenas. Kit gets down with the 101 ways we need to pay homage, dues and attention to our art .
If I could make a Venn Diagram of Seth/Austin/Kit I would get the kernel that is this post, the seminal coalescence that resonates and feeds me.
Let's work backwards, because you might not know what a paracosm is, any more than I did before I first read about it. Just understand that it's a fantasy world, detailed and believable, at least to the fantasizer.  The most fundamental example is a kid with an imaginary friend, but whole genres in literature and film are devoted to this dynamic. Think Oz, Neverland, Avatar.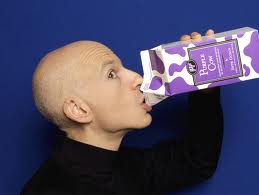 Seth Godin expands the concept of a paracosm from child's play,  sci-fi, or magic realism, to include all conceptualizing outside of our comfortable world view. It's a detailed answer to What If______?,  which is the lead-in question vital to invention, creation, even survival. He goes on to say it's a disloyalty to yourself and your future to NOT employ this kind of exploration and hypothesizing. If our current cosmos also easily admits alternate or evolved versions as a paracosmos, we are more informed and more resilient. Plan B in 4D!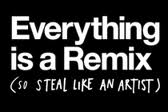 Austin Kleon's Steal Like An Artist, 10 Things Nobody Told You About Being Creative actually includes 34 Sub-Things and 27 Deleted Scenes Things. So that's 71 Things he shares. I especially liked:
New ideas are mash-ups of other ideas: Yup.
School yourself: Google everything. Go deeper.
Use Your Hands: Duh, I'm a clay artist! 
Don't Throw Any of Yourself Away: Find out about everything that calls you. (It's for the art historians to find the unity in all you do.)
Be Boring: But only in your habits and life, so you may break loose in your art. 
Choose What to Leave Out: Self-editing helps you get to the heart of what you want to say.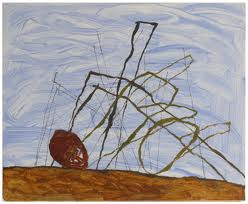 Kit White's 101 Things to Learn in Art School, another squarish little black book, recalls Austin's in that it makes points and holds brief discussions about them. Yet the points  Kit makes fan out in a different quadrant. I'd put them in the School Yourself area of Austin's book, but they go much deeper than that. Sometimes in studio classes there just isn't the time and inclination to cover theory and a person could leave art school without much more than a whiff of it.  While Kit may echo Austin (or vice versa) with things like #89 Eliminate the nonessential, he captures my fancy with these:
#2 Learn to draw. So glad I did! You too. 
#16 Words are images. I've always loved fonts. Words add meaning and form.
#28 An idea is only as good as its execution. If you think nobody will notice where you fudged your detailing, you're wrong.
#53 Sculpture occupies the same space as our bodies. Working in clay, this is crucial. Human-sized is my new middle name.
What to make of these three? The takeaway always involves the personal. You will read these books and blogs and extract meaning all your own. But you will extract meaning, no doubt. If I were to boil it all down to one sentence as it pertains to me: Your personal paracosm is the prime mover and you owe it to your best creative self to cultivate and understand it deeply and to foster it in any medium you're attracted to in the best way you and your hands know how.
~Liz Crain, is a ceramic artist who tries to make simple meaning out of complex input.