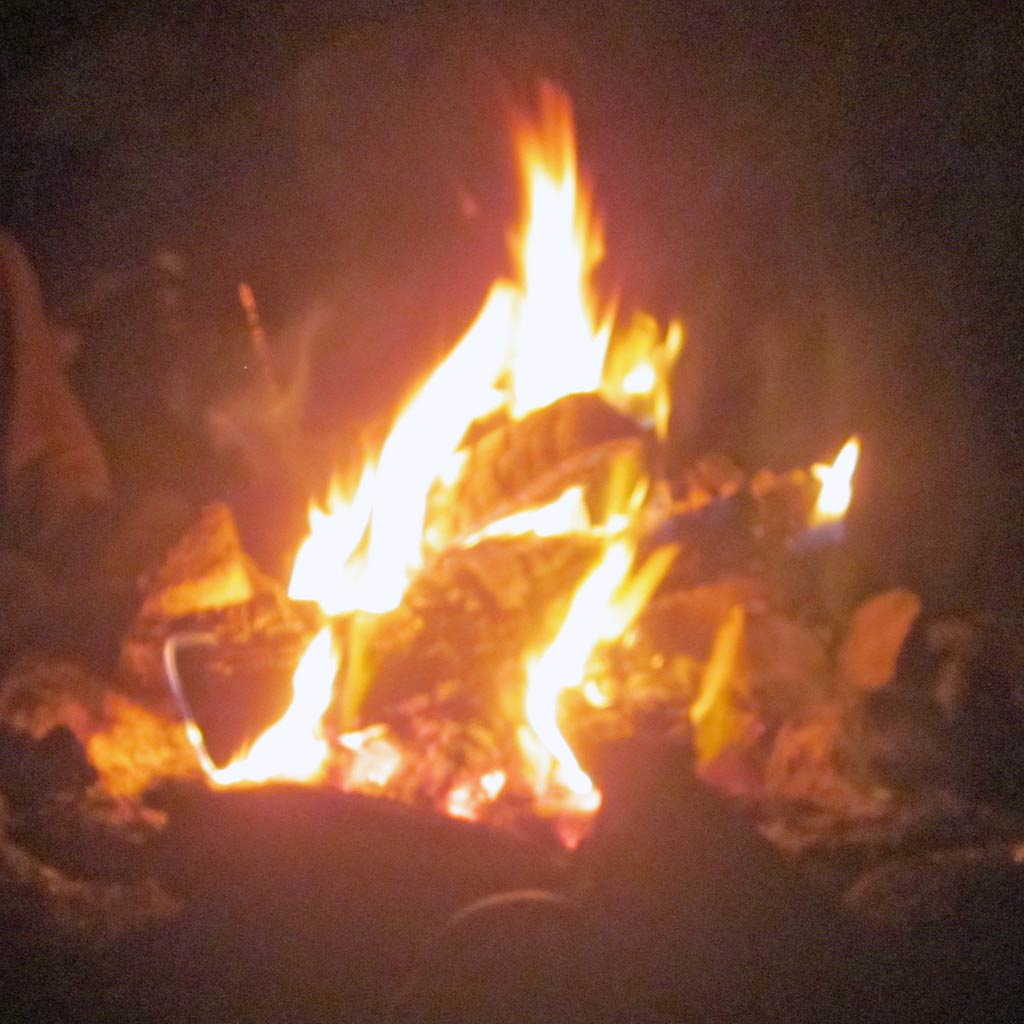 Some time in the past thirty years I encountered a brilliant bit of metaphorical imagery which described the creative process as the "coyotes of doubt" yip-yip-yipping just beyond an artist's emotional wagons which are circled protectively round the flickering campfire of creativity. It has bolstered me often: The doubts have always been out there yowling, yes, but, if I choose to recall, I am safe and focused on the spark within. It has been this scenario forever with always the flame, the circle, the persistent yipping. Yet, surprisingly, a month or so into this global pandemic arriving at my own door, the howls have gone utterly silent, the wagons are now casually arrayed, and the campfire grows ever brighter.  I think I know why.
First, all the galleries featuring my work are "non-essential businesses" and closed indefinitely. Most never contacted their artists, just turned off the spotlights, locked the doors and went to shelter.
Second, all but two of the usual Spring and Summer 2020 Shows and Festivals I join in on are postponed or completely cancelled. The remaining two are "discussing options" and will let us artists know soon.
Third, the Fall and Holiday Shows (and shortly, I'll bet, those Spring and Summer ones which were postponed until the Fall) are either dropping away or seriously in question. Maybe going online? No one knows for sure. They will let us artists know. Again, soon.
Fourth, as for the general economy – always a challenge of some sort for the arts – a boorish recession breathes hot and stinky in my face. That means that some galleries and showing opportunities will fold completely, while others will reduce scale or, again, go online. And prices will go down, down, down, and sales will dry up, up, up. Happens every time.
With this unusual silencing of the hustle and bustle of my marketplaces, I have made a strange and wonderful discovery: they are my ring of coyotes. While showing and selling are the yowlings I hear the loudest, chiming in from the next ring out are the nattering opinions of others in any form, peppered with the PTSS triggers of art school critiques. Not hearing any of this static is such a release; I feel like the kid I was when I made stuff for the pure joy of making.
And, truth be told, I would rather just create and have a talented gallerist rep do the rest with zest. Each of us working in her true medium: Pure Art for me; Pure Promo/Marketing/Merchandising for them, right?  Instead, I'm a big girl 21st century multitasking solopreneur who knows now that those coyotes are nothing to be afraid of, really, and also that they will be back. They are part of my ecosystem, after all. And, lo and behold…
If I really want to state it plainly, the howling is between my ears…
So, NOW, while it's marvelously quiet – and for ever how long it lasts  –  I want to enjoy the current sprawl of nameless and numberless days comprised of nothing but making and making and making with no outcome or goal looming directly beyond my studio walls. To revel in the giddiness of not needing to perform or deliver on anyone else's deadline. To be released from feeling constantly behind, sorely lacking, imperfect – with a side of self-shaming about that – yet showing up anyhow and giving it an honest and vulnerable go, both in the studio and the marketplace. In the extending silence I find myself wondering: "What if it's always been nothing but an honest and vulnerable GO and I just gave center stage, the follow spot and mic to the wrong part of the metaphor?"
–Liz Crain, currently coyote-free, is stripping herself down to her primal time-out-of-mind skins and dancing wildly around those over-vigilant ego-wagons, watching them shrink to toy-sized, while the creative flames roar up to bonfire proportions. And she also recommends checking out Neil Gaiman's 2012 Make Good Art Commencement Address, especially starting at around the 10-minute mark. "You should enjoy it."