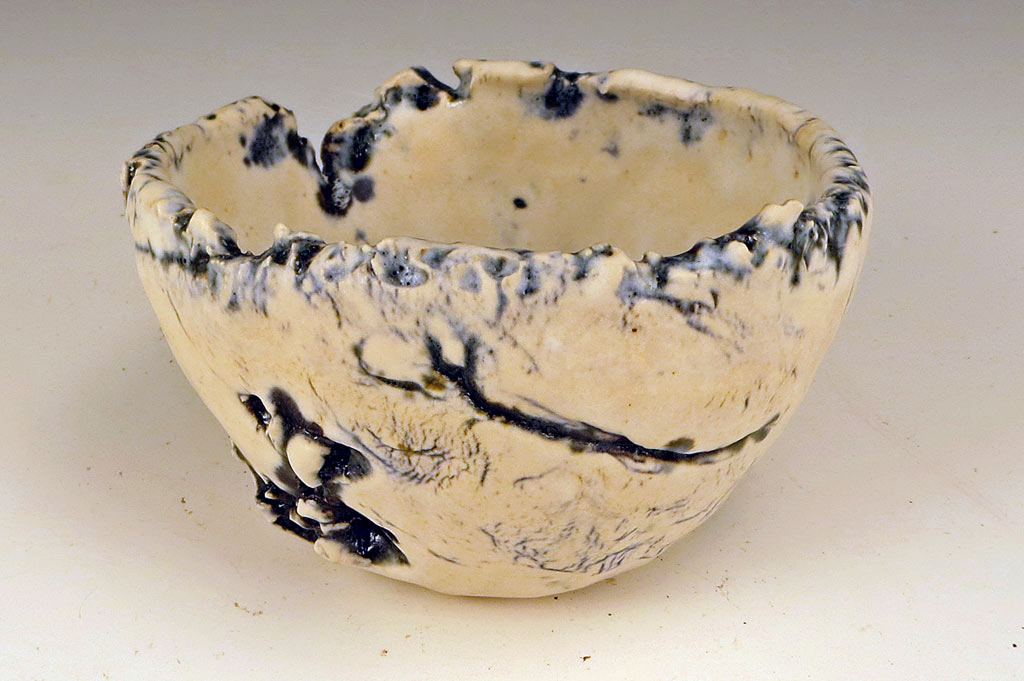 Wabi-sabi is not Shabby Chic. It is not trendy, modern or even post-modern. Not a theory, movement, aesthetic, philosophy, religion, art, process or product. And, then again, it can be and has been all these. The separate meanings of the two Japanese words have changed over the centuries and their yoked-hyphenated concept morphs easily, especially when applied. But expressing it has a certain fatal pull for me so I've decided to just go all in.
The first Leonard is my first resource for understanding Wabi-sabiness: author Leonard Koren and his 1994 book Wabi-Sabi for Artists, Designers, Poets & Philosophers. A spare and thoughtful book that touches on wabi-sabi history, metaphysics, spirituality, state of mind, moral precepts and material qualities without bogging down in the slightest. Along with those discussions there is a detailed side-by-side comparison of the similarities and differences between Modernism and Wabi-sabi that has become stunningly meaningful to me as my studio practice returns to what I first loved about clay: it's phenomenal, sensual malleability.
Of all Leonard #1's discussions, the one about wabi-sabi's material qualities has always been close to my heart because I need to put my artistic sensibilities into real material form. Those qualities are:
The suggestion of natural process
Irregular
Intimate
Unpretentious
Earthy
Murky
Simple
And recently I read Koren's second book from 2015, "Wabi-Sabi, Further Thoughts" which includes more about Materialty and making stuff, as well as a delicious discussion on "Wabi-Sabi Reality vs. Digital Reality."  I crave this kind of cerebral jungle gym to creatively climb around on and it fuels directions for new work.
As I mentioned in the last post – Eccentricity, or Trying to Buck Centrifugal Force – I have always liked my clay pieces with a bit of wonki-funki. It makes perfect sense, then, that I've explored not just corny-ironic or nostalgic vintage cans and labels as graphic concepts, but particularly the dented, rusted, compromised ones, speaking to a process of entropy. I wanted my art to look as if it happened and was not made, that was material evidence of "the beauty of things imperfect, impermanent, and incomplete."
After the year's past searching for new directions, I find I am hungry again for simply touching clay. For amorphousness and possibility. For the process itself; the gentle focused moments of not quite knowing an end result and being curious enough to take that slow boat of observance to guileless and honest endings.
–Liz Crain, who says that Leonard #2 is the forever-adored Leonard Cohen. Especially the quote, oft-repeated in creative studios everywhere, from his song Anthem, "Ring the bells that still can ring Forget your perfect offering There is a crack in everything That's how the light gets in." This fabulous line applies to ceramics, wabi-sabi and a forthcoming post here, because sometimes You Want it Darker, instead.