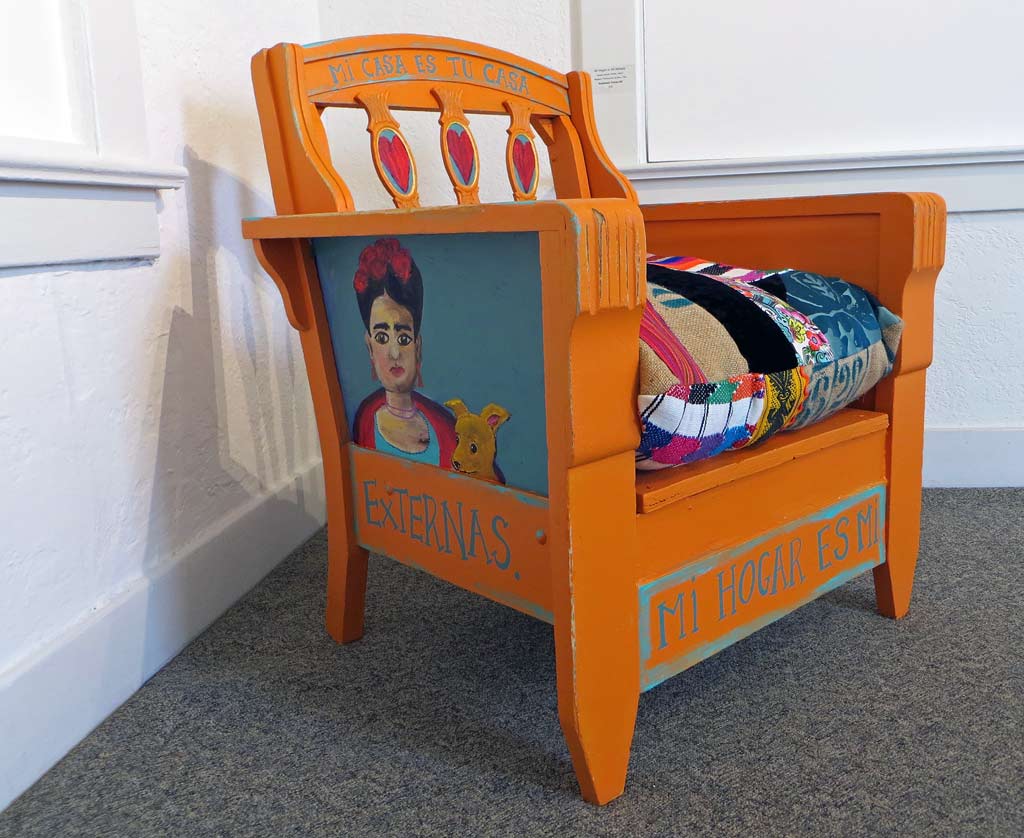 The "HOME" Exhibit opened today and I scooted myself down to Watsonville to see it before the hoards assemble on Sunday for the reception. If I have learned one thing about Art Receptions it's that they are not really about seeing the art.  So I go earlier and usually alone in order to metaphorically sit myself down and let the works talk to me.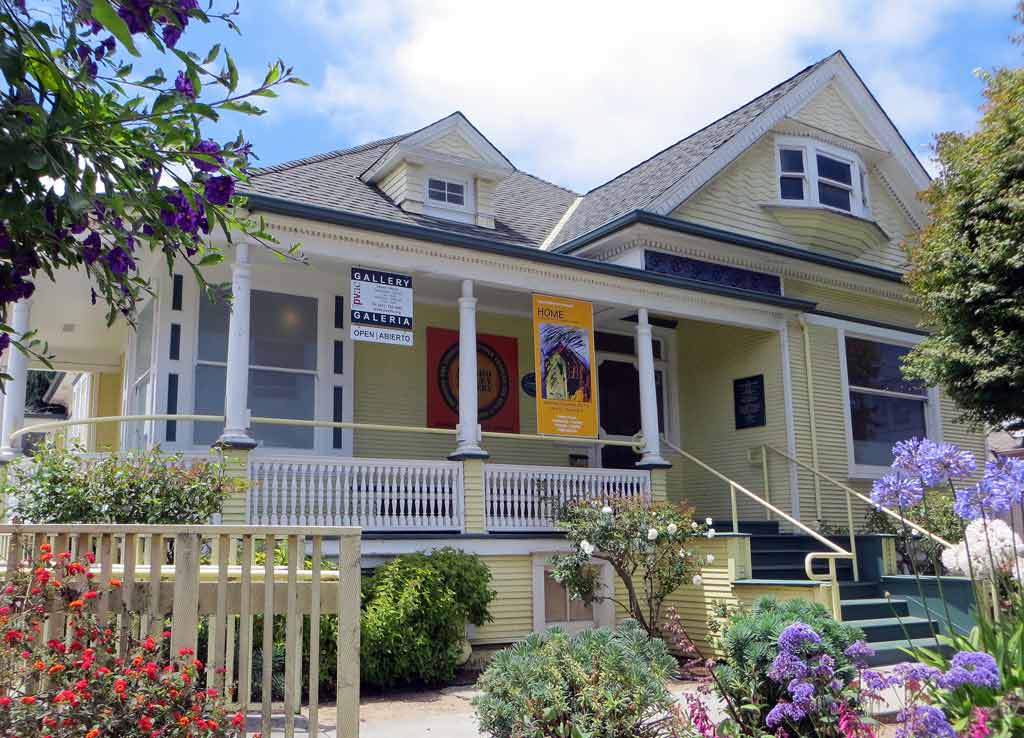 It was grand to have the place largely to myself and wander slowly and thoughtfully throughout the generous yellow Victorian house that is home to the Pajaro Valley Arts Gallery. I could hear the floorboards creaking underfoot as I wound around the seven or so roomsful. At least three times.
The show is teeming, not only with 80+ artworks, but with vignettes, postulations, visual poetry. Besides wanting to know how and where my ceramic incinerator piece, "Homefire 1957," was displayed by the installation team (every artist in the show will be checking this out for themselves when they get there,) I was hoping to find the works with enough emotional noise to bother me with their puzzlements about home-shelter-refuge. The ones that did not scratch the itch, that did not Explain It All, but instead threw open the windows and brought in a sea change.
I wasn't disappointed. In the coming weeks I will share a clutch of these artworks with details on their Botheration Factor and how good that feels. (This is the second in a series about this HOME Exhibit. Links to all the posts are below.)
In the meantime, just where did my piece end up? Exactly where I thought it would! Between two larger rooms in this old house there's a nifty windowed passageway with built-in cabinets on either side. Not sure if they were for linens, serving dishes or what, but their tops form deep wide counters at a viewable height. As you can see below, there is quite the array on display alongside my sculpture on the far left. I like that the two wall pieces just above it are space-themed too. Found connections! A viewer can see three of the four faces of my piece and that's as good as it gets. In the coming weeks when I write close-ups of each side of the piece, I will start with that hidden one.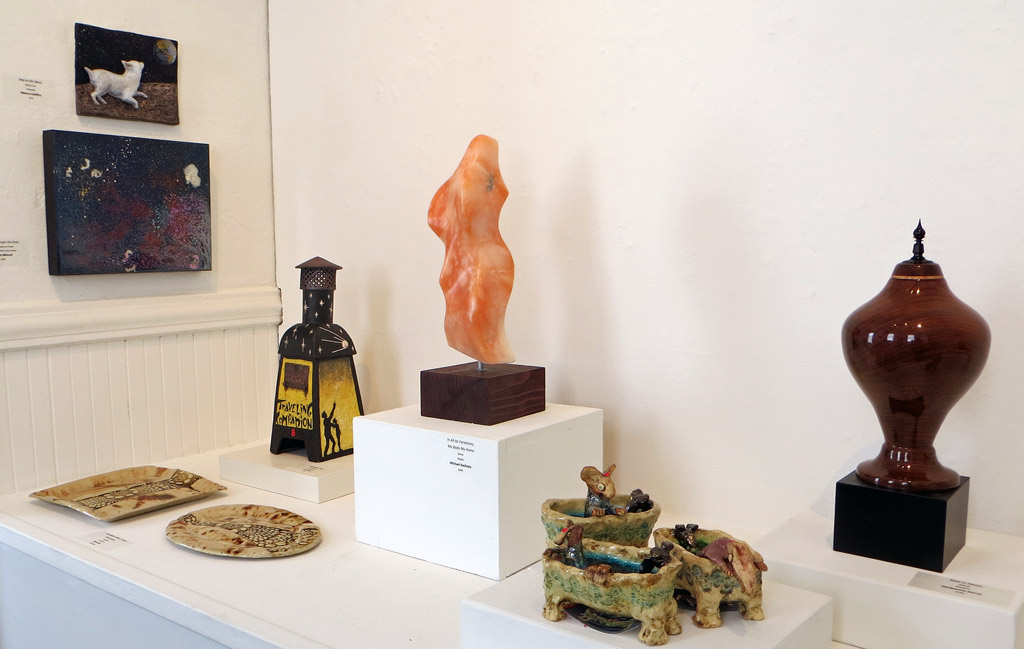 –Liz Crain, who wonders if you know the classic Stephen Stills song called "Sit Yourself Down?" It's about focusing, committing to a sense of self and of place. "Sit yourself down, take a look around," goes the chorus over and over. Remember to pull up a chair, sit yourself down and make yourself at home in all ways possible, including at art exhibits.
---
Series Links
"Homefire 1957" Series
"HOME" Exhibit Series
Exhibit Details: "HOME" Member's Exhibit 2016, July 6 – August 7, Opening Reception July 10th 2-4PM,  Pajaro Valley Arts Gallery, 37 Sudden St., Watsonville, CA