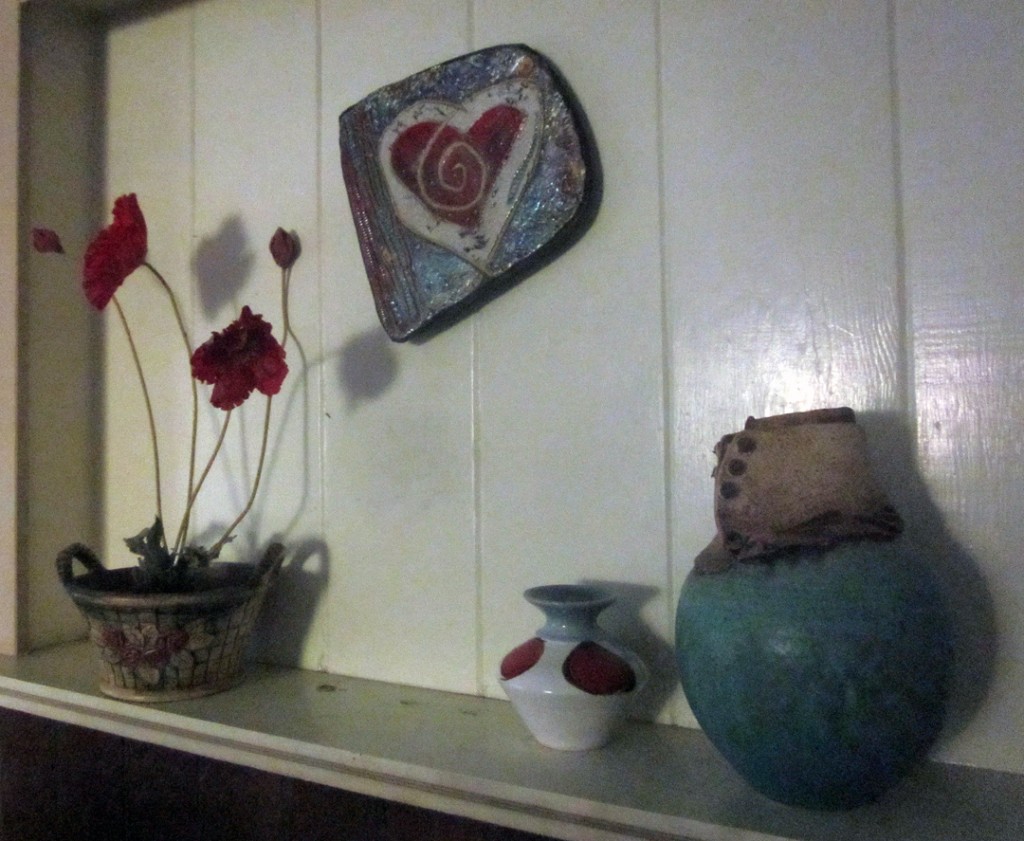 Last fall, during the 2013 Santa Cruz County Open Studios, I determined that I would not be applying in 2014.
For the best of reasons! My older son Roger had proposed to his love Cassandra and they set the date for early September 2014.
Their wedding would be in the White Mountains of New Hampshire, a whole wide country away. I knew I wanted to focus on that wedding and not have the pressure of a looming OS season right after.
From the get-go that decision created a heady freedom and rapidly led to taking a conscious Full Year Away from active applying and showing. (I kept two shows: the annual Association of Clay and Glass Artists Palo Alto Clay and Glass Festival in July and an invitational  three-artist gallery exhibit in July-August.)
I went deep into my studio practice, redefining my path. I observed the hell out of the year's cycles and refined my core values to lead me into action again in 2015.
Besides the nearly empty 2014 schedule to stretch out into, I looked forward to at last visiting my OS South County clay buddies, something I can never do if I must be open at the same time.
Before I speak to my own touring fun, how did it feel to NOT be a part of the Open Studios 2014 In Crowd?
In a word: fabulous! But here are some details.
Did I miss…
 – the application process in the late winter? NO!
–  the thrill of the acceptance notice in late spring?  Kind of a lot, because acceptance is balmalicious to the artist's soul.
–  the pressure to make a lot of new work all summer long? Are you kidding? No!!!!
–  designing and ordering a postcard or meeting the various Arts Council OS Guide and Exhibit deadlines and duties?  Not really.
–  moving ALL the furniture out of my dining room/showroom and scrubbing the patootie out of the floors and walls?  Hell, no.
–  arranging my gallery, my studio, the storyboard and hallway, the sales area, the reception table? Well, it benefits from annual purging and representing, but truth be told, again, no.
–  living in a gallery setting for a few weeks? Nope.
–  sharing my art and my process with my visitors? Very much so!
–  the students with Open Studios visiting assignments? Yes, as they are one of my favorite kinds of visitors.
–  seeing my annual collectors and fans? Quite a bit.
 – the awesome sales? Duh.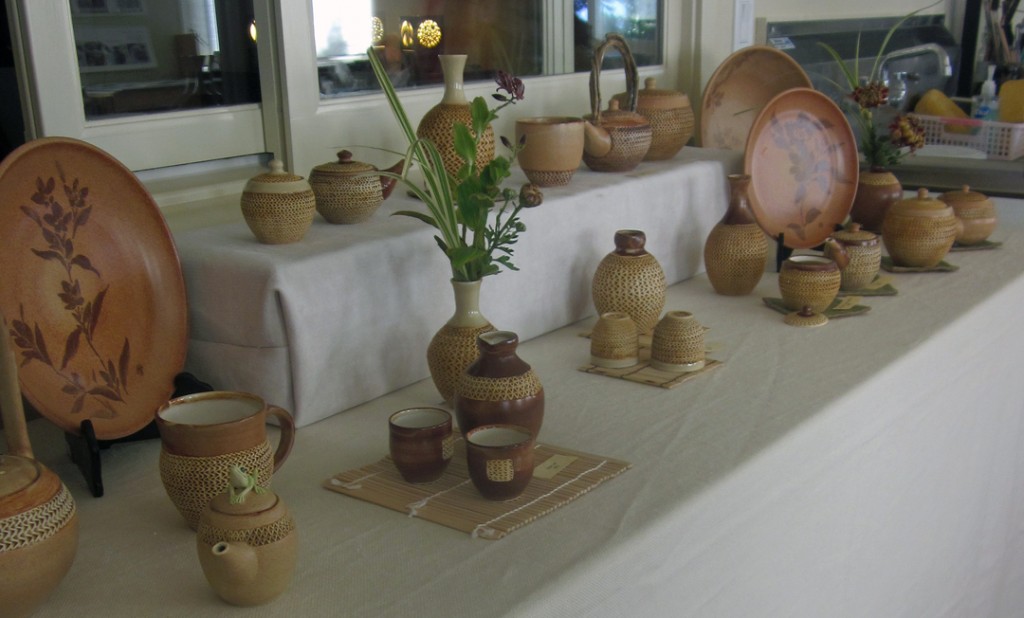 Here is what I was able to do when I created a vacuum in my schedule:
– actively coach and assist several colleagues doing OS for the first time, when there are SO many unknowns and they are desperate for guidance.
– gladly deliver work to the Open Studios Group Exhibit to help out an artist with compelling family concerns, because I would see a few folks I knew would be there. Win-Win.
-cheer on my artist friends and promote their work and Open Studios on social media because I had no distractions.
– visit those studios in my area I longed to see.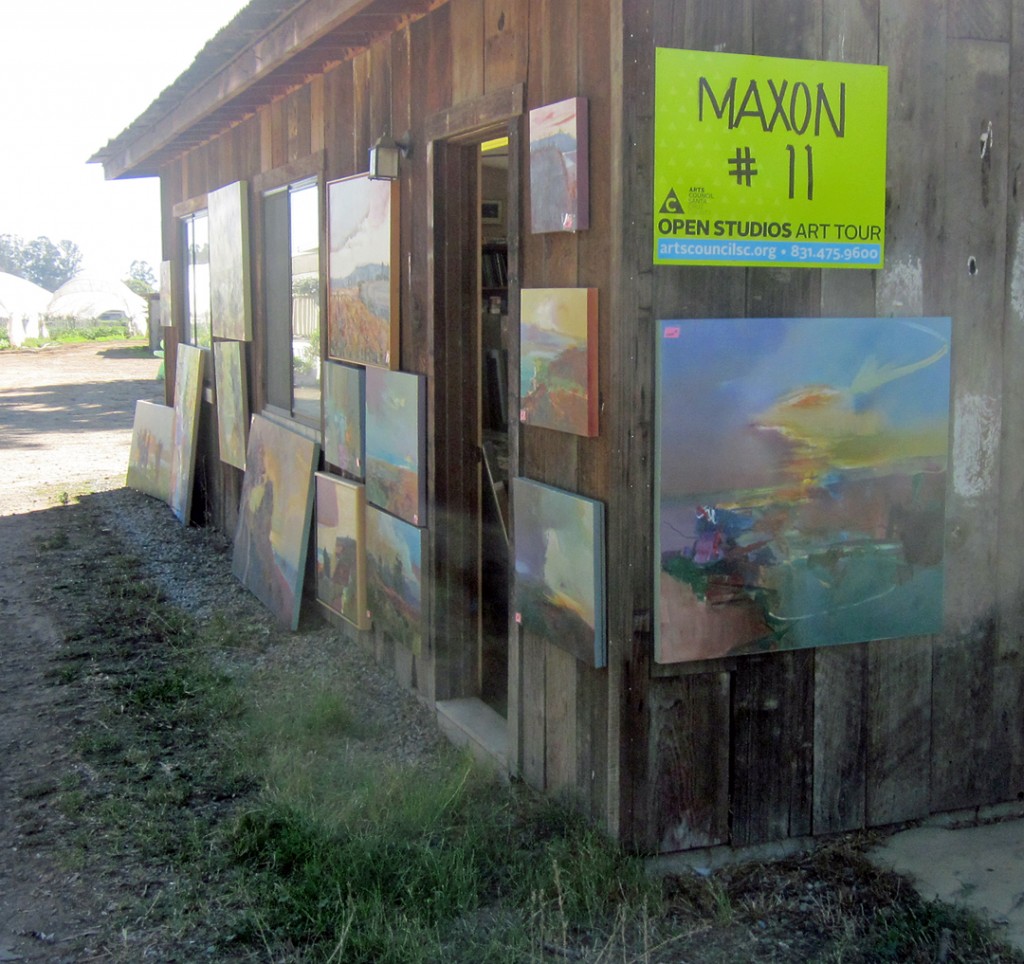 Here is what happened on those visits:
-I was overwhelmed with the caliber of art in Santa Cruz County. There are not hyperboles enough to describe it. Bow down.
– I LOVED touring in my "forbidden" area of South County and wished I could have gone to more studios.
– I bought pieces from artists I have been drawn to for a long, long  time – and not just ceramic artists! I surprised myself a little. I spent more money than I ever have on the tour.
– I appreciate all the effort  it takes to tour OS studios and am grateful all over again to the visitors who manage to come by my place when I am showing. The choosing, the mapping a tour plan, the orienteering, the parking, the hunger management, the needs of the body,  the group cohesiveness, the socializing! Thank you!
– I will never consider refreshments at my own OS semi-adjunct again! Sometimes that's all folks on a Tour get! Some water! Some grapes! Some sesame sticks! Please!
– The conversations in the car with the folks I was touring with were valuable beyond mere chat. I know that's not technically a direct result of OS, but, then again. Pick your touring companions well and you have benefits beyond the incredible art viewing.
– I watched my own visiting and buying behavior and it was not particularly random. I pretty much knew going in whether I was going to buy or not, only surprising myself one time, and even then I needed to return the next day to do the deed, having thought about it overnight. I needed time NOT talking with the artist in order to decide on a specific piece, the one that spoke my name. Note to self: too much friendly artist chat might negatively impact a visitor's ability to decide. (Weird vibes, overcrowding and nonchalance do for sure. At least for me.)
-Every single artist spoke of how hard OS is and how tired they were. How it impacted their homes, their families, their day jobs, even if they had done it for decades. Maybe I am a Mother Confessor Type, but I know it to be true for me as well.
Here's to the intrepid creatives abounding in my corner of the planet. Long may you show, share and sell – and, my advice?,  sit one out sometime if you can.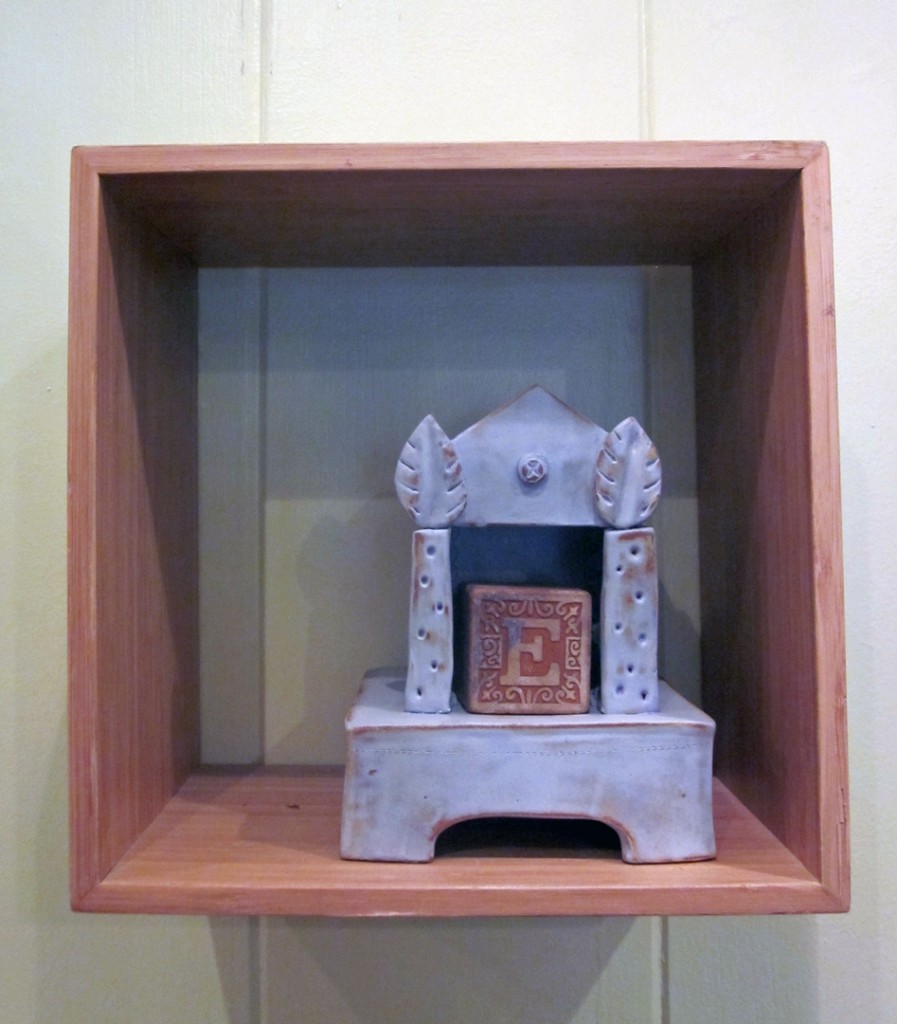 -Liz Crain, who will jump into the Open Studios fray in 2015, richer and wiser for not only a Year Away, but for a Year Observing.