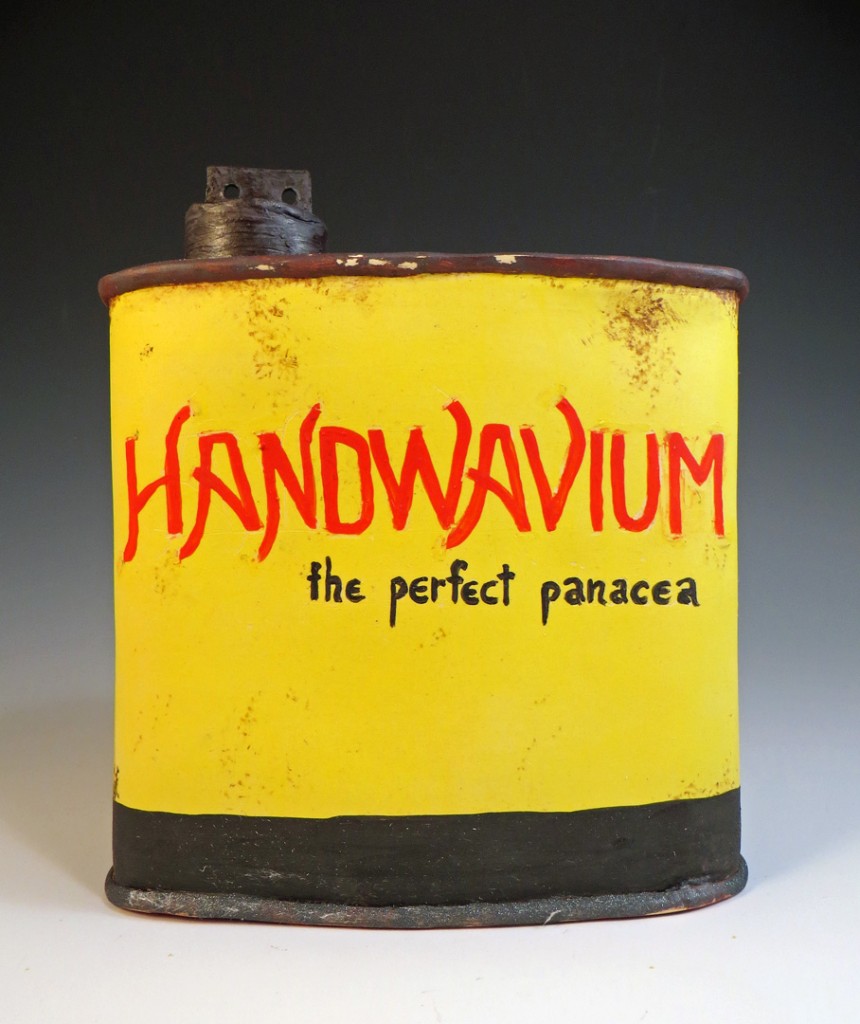 This is to introduce you to a concept and a word I wish I had invented. But no, that honor and distinction goes to Academy of Art University in San Francisco Graphic Design MFA candidate Flora Cruells Benzal.
She defines Typoramics as the place "where ceramic art and typography meet." And is creating her thesis-including-book around the artists who practice it.
A woman after my own heart in SO many ways: ceramics! graphic design! education! synthesis! word coinage!
I will let Flora's description on her Typoramics Facebook page do the rest of the honors:
Open to all artists that use type as part of their ceramic artwork
Typoramics is a thesis project created by Flora Cruells Benzal for the Graphic Design MFA program at the Academy of Art University in San Francisco, CA.
I need help from my fellow ceramic artists. I am starting the final push to finish my MFA in Graphic Design and now I am working on my thesis.
My thesis deals with the convergence of typography in ceramic art. I want to explore how ceramic artists use type on their work. How do they chose what type to use. If they know how to chose type. If they have any knowledge of typefonts to begin with. Anything related with typography on their ceramic work.
I am looking for people to send me images of their work; to send me thoughts or comments on the subject. I am open to everything and anything. If you know of other artists that work with type and their medium is clay, I would love to hear from them. Please pass the info along.
At the end, my thesis will involve an interactive website along with a great catalogue that will showcase some of the images that you have submitted and some of the thought process that involves the use of type on your work.
I would appreciate any feedback, contacts, ideas, suggestions that you may have in order to make my thesis a success.
Many Many Thanks!!
Flora
You can also find more of Flora here and here and here and here.
How about it, all you typoramicists out there? Find Flora and help out!
–Liz Crain, who can come close to Flora's creativity with "Ceramigraphics" but that's not nearly as sassy-sexy as Typoramics.