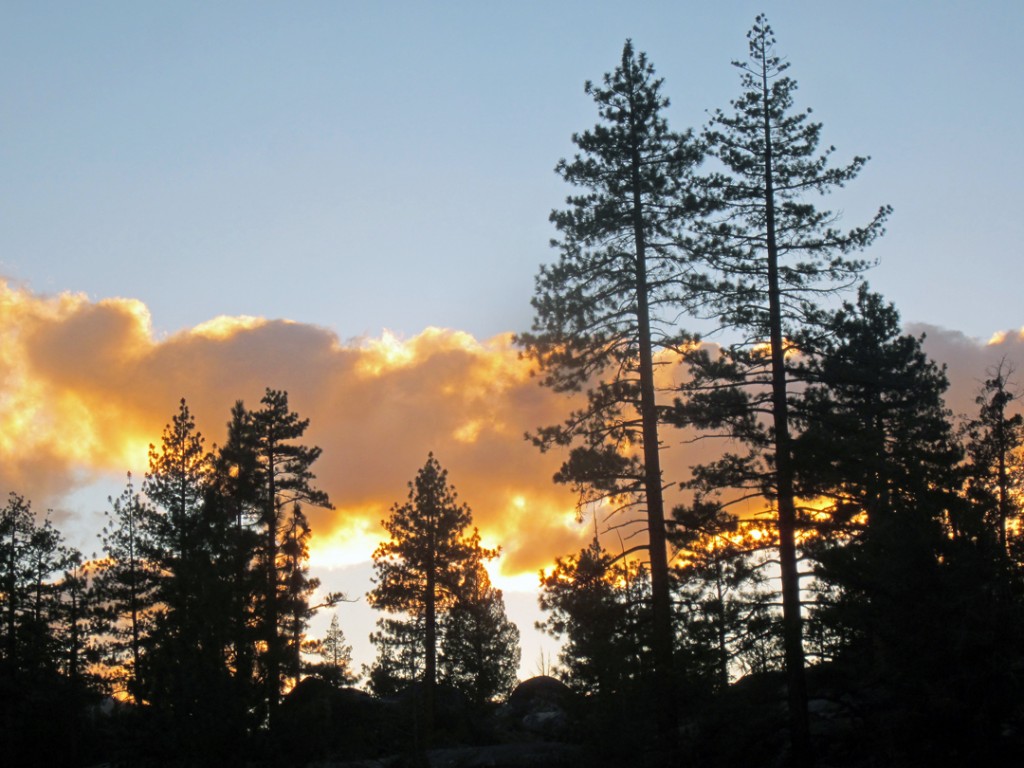 Stepping away from the incessant work at hand in the studio often seems nearly impossible, if not clearly mad. If I'm not doing "it," for sure no-one else will be! Yet, step away I did for a week to a cabin at Mono Hot Springs Resort, a place dear to my soul. Getting Out and Away relieves the ego of those false impressions of indispensibility. Done properly and long enough, time spent in different places with different folks allows the senses to fill with newness, the brain's counters to return to zero and, as a side-blessing, a BUNCH of new impressions to fill the creative tank. Here are a few ways my five senses were re-activated by NOT showing up in the studio the last week of September.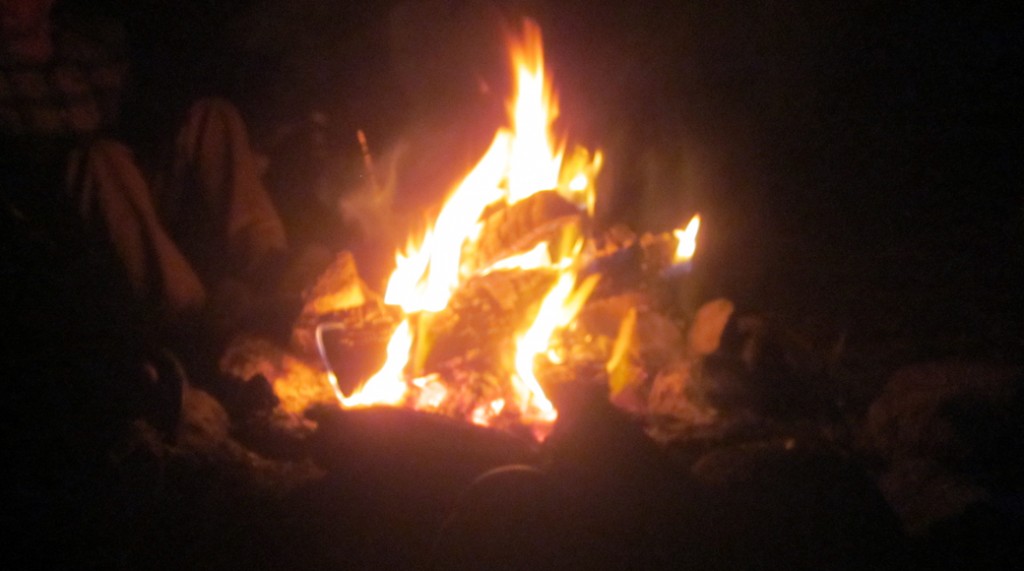 SMELL
At first, smells are compromised. It is cold in the autumn shade and the air is thin at 6500 feet elevation. Gone are the fat, fully-oxygenated breaths of ocean fog,  valley agriculture, fast food grills. Instead the limbic system experiences crushed juniper berries from the tree by the cabin,  the really-dry wood fire roasting assorted delicacies: S'mores and Jiffy Pop. Later come whiffs of rain, damp picnic tables, snow flurries, mineral hot springs, and the entrenched aromas of an old, dark and end-of-season sparsely-stocked resort store.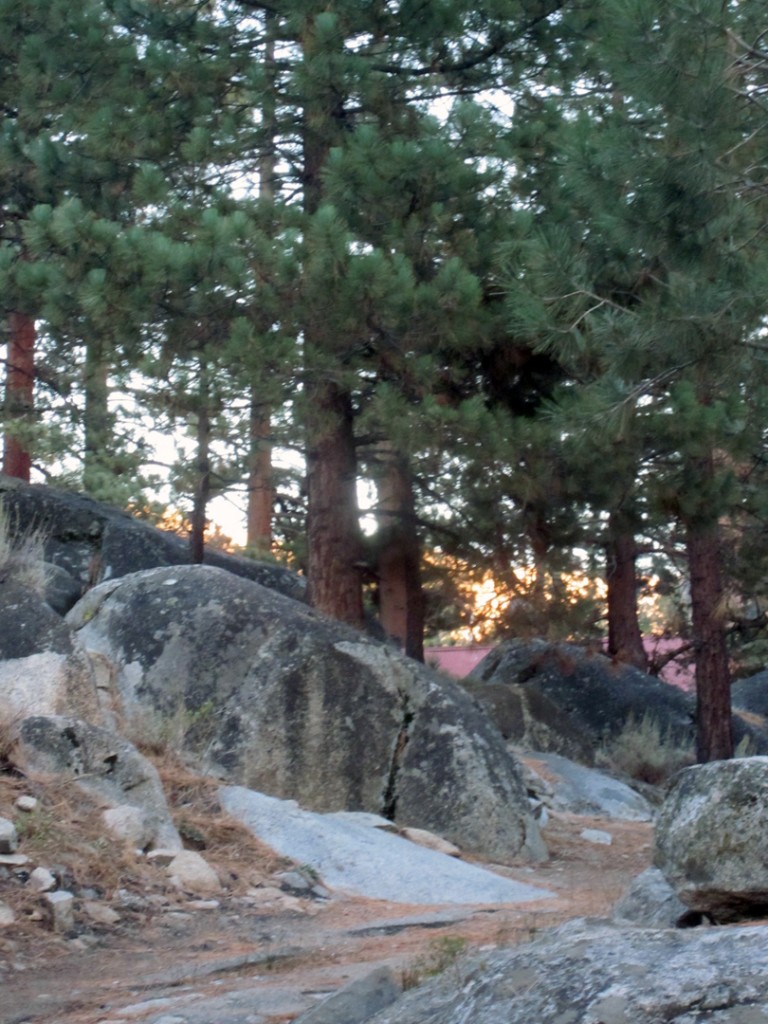 TOUCH
No doubt about it, granite IS the High Sierra. Jumbled and tumbled, those boulders determine the shape and direction of the single-lane-road-with-turn-outs to get into the place, as well as the nature of the "sand" (not dirt) surrounding our cabin. That sand is DG: decomposed granite. Boulder-hopping across the river to the vintage hot pools is fine, until you lose your footing and land awkwardly on a jagged edge, trying to avoid a dunking. You have been touched by the mountains and HARD! Time to get a massage from Cherrie at the Bath House. Time for a few hours' swing in the hammock in the afternoon sun, reading Neil Gaiman's American Gods, being touched in a different way because you have the time to be.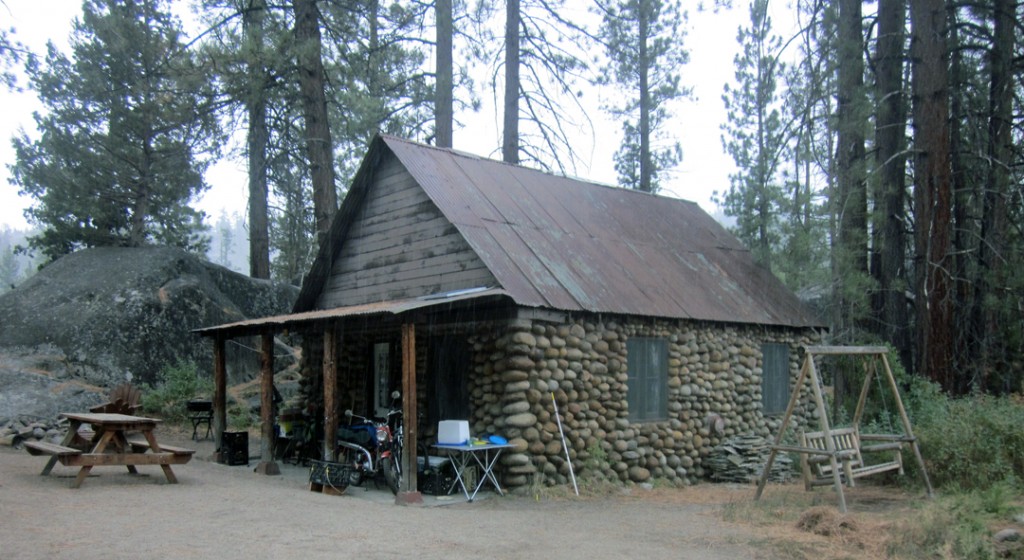 HEAR
For me, the Root Sound of a Vacation is that of a wooden screen door creaking and slamming shut. There's plainly nothing else like it. It's a primal imprint. Wherever my childhood vacations took place, if they were not in tents they involved that sound. From the Feather River to Clear Lake, Burney Falls or Guerneville to Beaver Dam Lake in Cumberland Wisconsin,  I associate a wooden screen door's creak/slam with adventure, leisure, lots of family time, chilly nights, daytrips to interesting places. SO not home – yet the home of a different kind of knowing. Cabin 20 at Mono Hot Springs has the quintessential wooden screen door, nearly a character from Central Casting, and I have to admit to making it work its magic over and over on purpose this time around. Distant Second But Still Special Sounds: Thunder, the Immense Quiet With Breezes, Max's Honda Trail 90 across the Horse Meadow.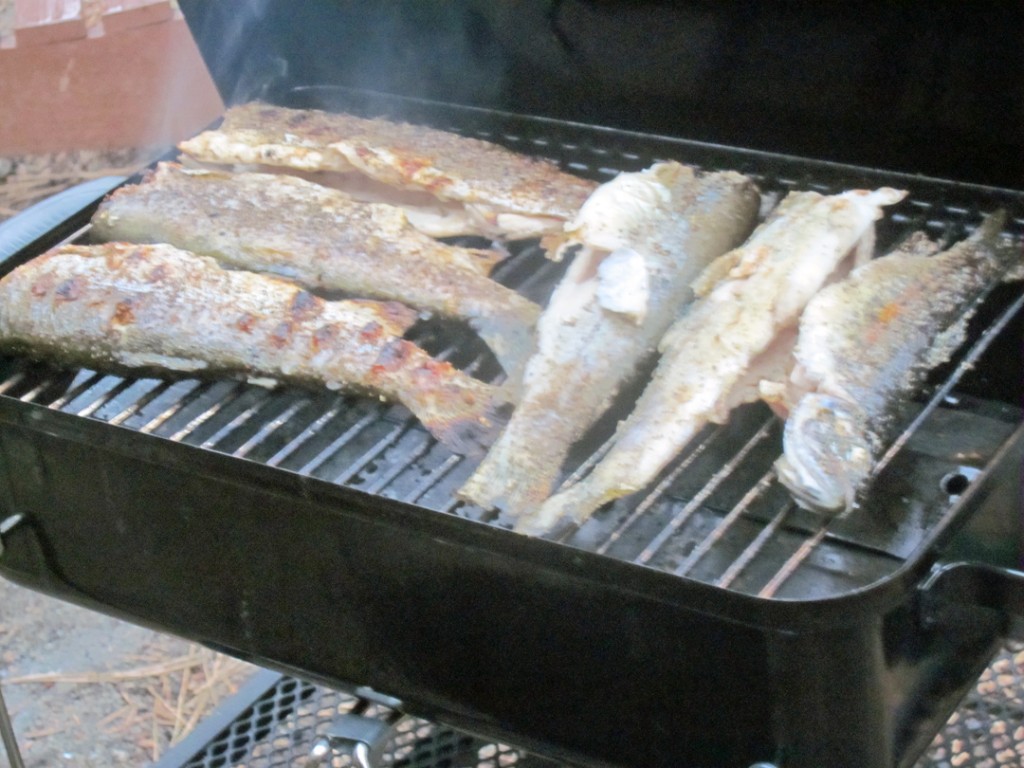 TASTE
Nothing, absolutely nothing, compares to tasting a freshly-caught rainbow trout dinner. We enjoyed both grilled and pan-fried. We also had enough leftovers to take home, which made the most exquisite trout/tuna salad in the next week. Thank you fishermen and thank you trout. The above-mentioned S'mores and Jiffy Pop were pretty good as well, but not as special as fresh-that-day rainbow trout!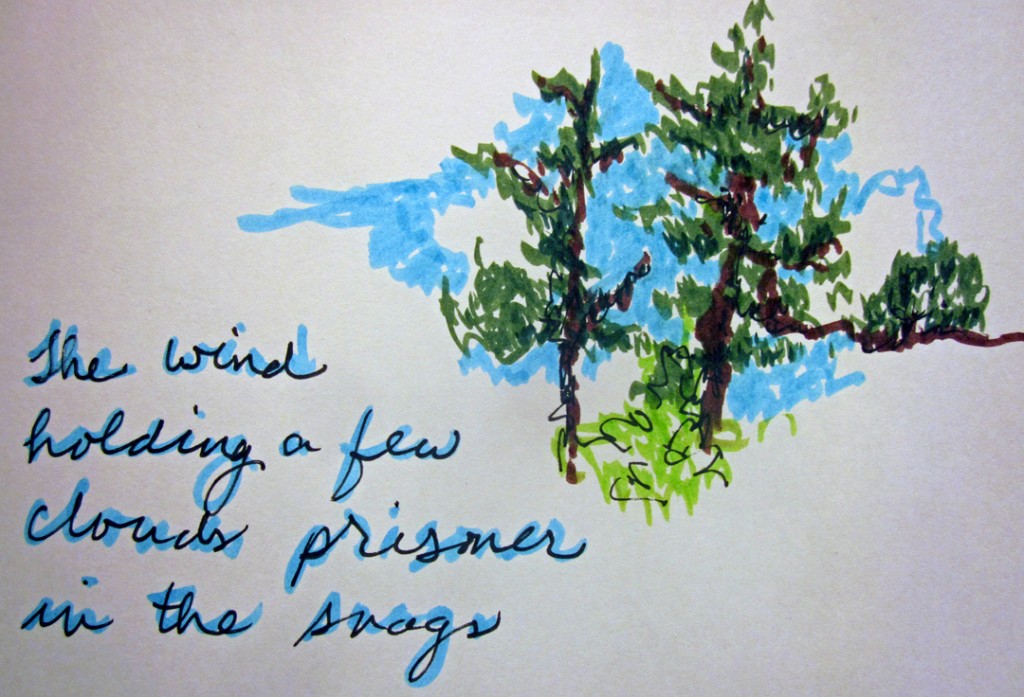 SEE
As a visual artist, I am constantly framing my world and extrapolating content and meaning from it. Although I was tempted, I purposely left the clay behind this trip. What else would strike my artist's eyes? I took a sketch pad and colored pens and decided to just let what happened inform my visual experience and what I felt moved to capture of it. Here are the same trees from the first photo in a different context and the one I sought the most: poetic, metaphoric, epic.
Thank you trees, wind, sky and clouds. I return to my studio changed by everyday yet eternal grandeur.
~Liz Crain, who expects to get back to Mono Hot Springs sooner than the five years it took her from the first time to the one described here.