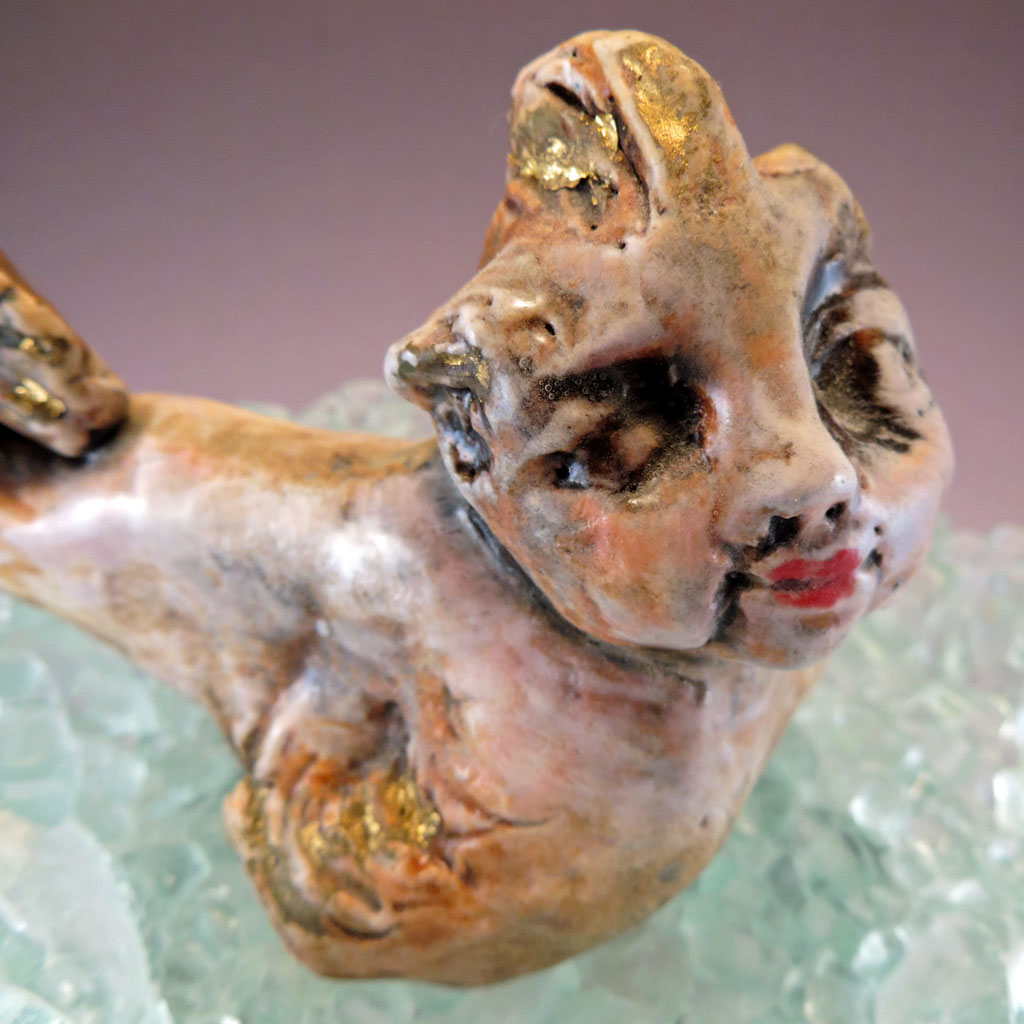 I've struggled this week to write a coherent journal post. I think I have five heartily dissatisfying drafts in the queue. It happens. My observations seem both lightweight and heavy-handed.  At least I know not to inflict them on you!
Instead, you get these random and pure talking points.
I'm entering the final week of preparing my studio/gallery for the Art Council's Open Studios Art Tour 2017. It's been an extremely challenging year on half a dozen personal (but not creative…) fronts and, a month or so ago, I was ready to bail. Instead, through some fluky coincidences, I got curious about how simple I could make my own Open Studio weekend and still have integrity. All I needed were Excellent New Works, A Stripped-Down Set-up and A Minimalist To-Do List. Check!
Working to keep it simpler helped me ease into a clarity I haven't had in the past. So now, I just do the next thing, no lists in hand, and am not daunted by the whole exquisite endeavor. ("All is well, all shall be well, and all manner of things shall be well," to paraphrase both T. S. Eliot and Julian of Norwich, take your pick.)
A wonderful new take on what an Open Studio could be arose from my purposeful calmness: a dedicated but temporary "aisle" in my website's SHOP titled, adroitly enough, Open Studio 2017.  Check it out. It's intended to provide both a small sample preview and a continuation of my one live weekend for all of this month. It's got a little bit of everything. (Everything except the mixed-media sculptures and the close-out sale works.)  I offer it as a way for anyone to tour the artifacts of the studio seachange I have undergone in the past couple of years.
Clay has been healing me all along, through a nearly daily practice, zillions of test tiles, and an inclusion of found objects and mixed media to riff off of.  You'll see a little of that in the SHOP (look for the crocheted-by-me additions,) but know that much more is coming. It's just that clay work takes so much friggin' time! My ideas are constantly outstripping my hands and materials, but that's good.
–Liz Crain, who invites you to visit her and her latest work in person on October 14-15 from 11-5 at her Capitola CA studio, but also knows more than a few of you cannot, so hence the genius Open Studio SHOP area, which she will continue to add to (and subtract sold items from) all month long. Best of both worlds, really.