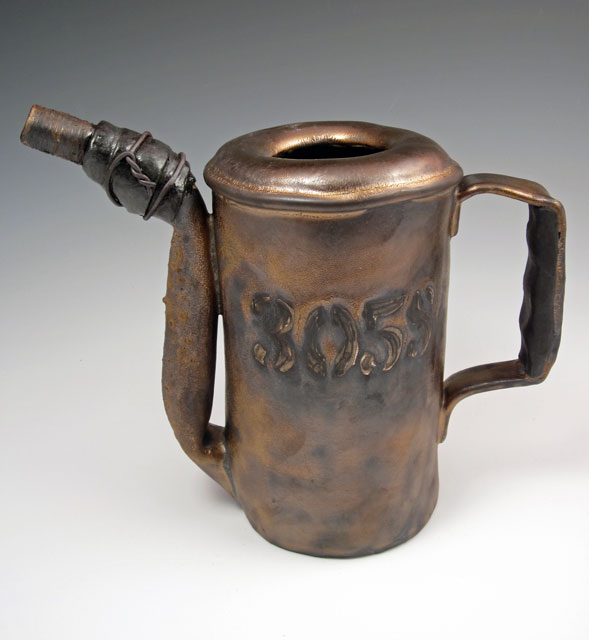 Here's the first post in a new ""sometime series" I think I'll call Loose Ends, with the idea being to look around my creative life and see what needs tidying up. Today's missive is a belated virtual thank you card written due to a new understanding about a gift I received which I frankly did not understand very well at the time.
Earlier this summer my friend Patrick S. mentioned that he thought 2010 was his peak year as an artist. He had scads of examples of why that was true for him, but one especially pricked up my ears: he was nominated for a local Rydell Fellowship administered by the Community Foundation of Santa Cruz County.
Not too shabby, Patrick! The nomination process alone is pretty exclusive. The field of nominee/applicants is bursting with superb talent. The three awards given every two years are both prestigious and lucrative. When does any artist receive wide acclaim, a museum exhibition and $20,000 with practically no strings attached?  It's basically the Art Oscars for Santa Cruz County. Even if one doesn't win, – and only roughly one in twenty do – one can forever append "Rydell-Nominated Artist" to one's pertinent professional descriptors.
Thing is, up until Patrick mentioned his, I had not truly valued my own 2013 Rydell Fellowship nomination for what it IS and not for what it was not. I am certain I did my best with the only requirement: 12 images of my finest works (the piece up top is one.) I delivered my Image CD and Application in person, trailing clouds of glory, and then went off to Mono Hot Springs on a late September vacation you really need to read about.
In December came the lovely rejection letter. Once I saw that it mentioned there were 62 nominees and named the 55 who actually applied as well as the three winners, I was at peace. That list was a Who's Who of local creative glitterati, many I knew. To be included at all, was, as the letter read, to be a "part of a remarkably talented pool of artists whose work reflects this region's artistic quality and diversity. The [national] panel expressed their regard for the breadth and vitality of the artists' work they viewed."
Breadth and Vitality! Remarkably Talented! Quality and Diversity! Why did I miss theses accolades and only notice the Not Winning part? Why did I put away all my files and never mention the experience to anyone? Hrmmm…
Answer: It's only human! When the eyes are trained on the prize, a lot goes missing in the service of that focus. Unless…
Unless and until one wakes up to the whole of it, maybe years later. Until now. Thank you Patrick, for opening my eyes to the monumental significance of being nominated at all. It was a high point in my own artistic career, too, and one I would love to repeat, now that I get it.
Belated Deepest Thanks to the arts organization that nominated me: I treasure your support and confidence whoever you are and wish I could have done you proud.
So I am slow on the uptake, but seeing this juicy nomination in a prouder light is oiling my newest studio endeavors. I'm feeling a tad more artsy, a smidge more deserving, a soupçon more saucy and will soon have a whole new range of work I adore to show for it.
— Liz Crain, who has graciously taken her seat among the rare cadre of Rydell Fellowship Nominees and will be adding it to her resume in its next update.