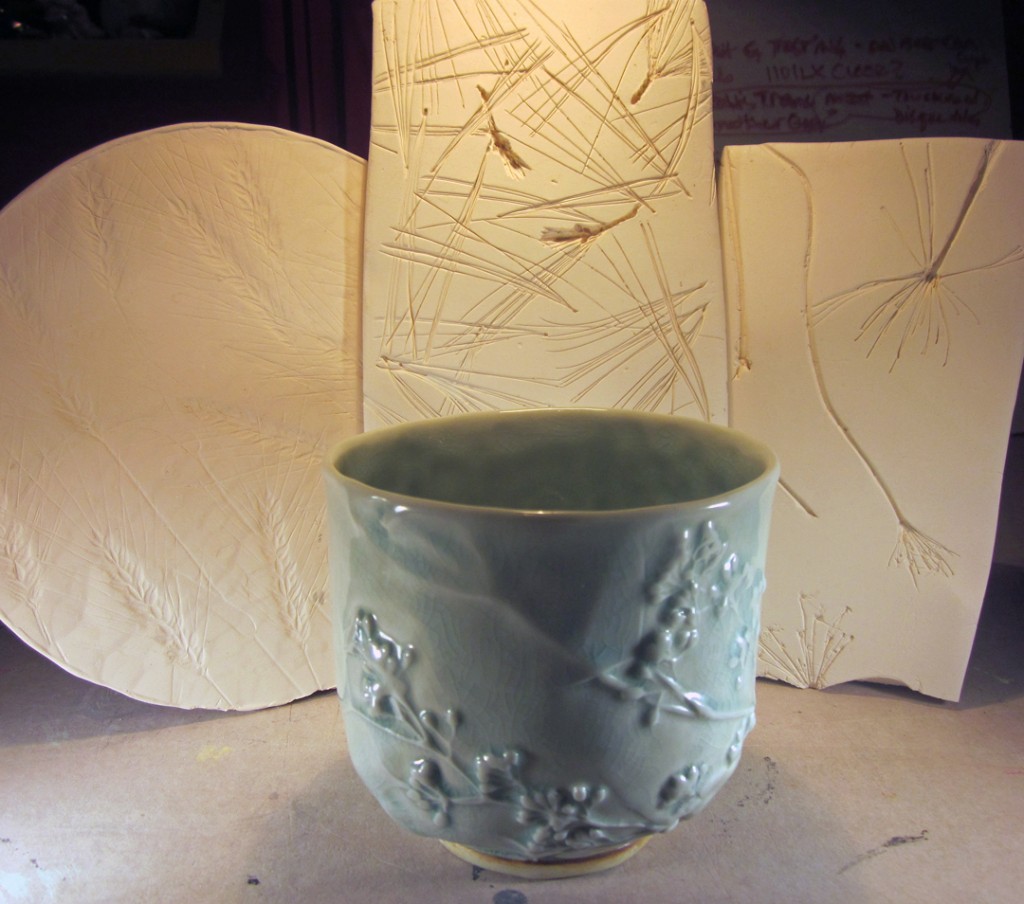 Although I've done so a few times, I find it confounding to write about my longtime ceramics mentor,  Kathryn McBride, who died in February, 2012.  Later that year I wrote "What Dreams May Come" about receiving a heartwarming bit of understanding and resolution. Last year I wrote "The Apron" about taking on one of her physical mantles. Regardless of my meager written output, she daily abides in me physically, mentally and spiritually.
Physically: I have many of her tools and materials. And I use them!
Mentally: I call a woven basket she gave me her "In Basket." It contains small trinkets of hers and when I really need to tell her something, I write it down and put it there, smiling to myself.
Spiritually: Her Christmas Card from December 2011 reappeared a few weeks ago, full of loveliness and hope,  speaking about the coming spring she did not yet know she would never see.Read More >