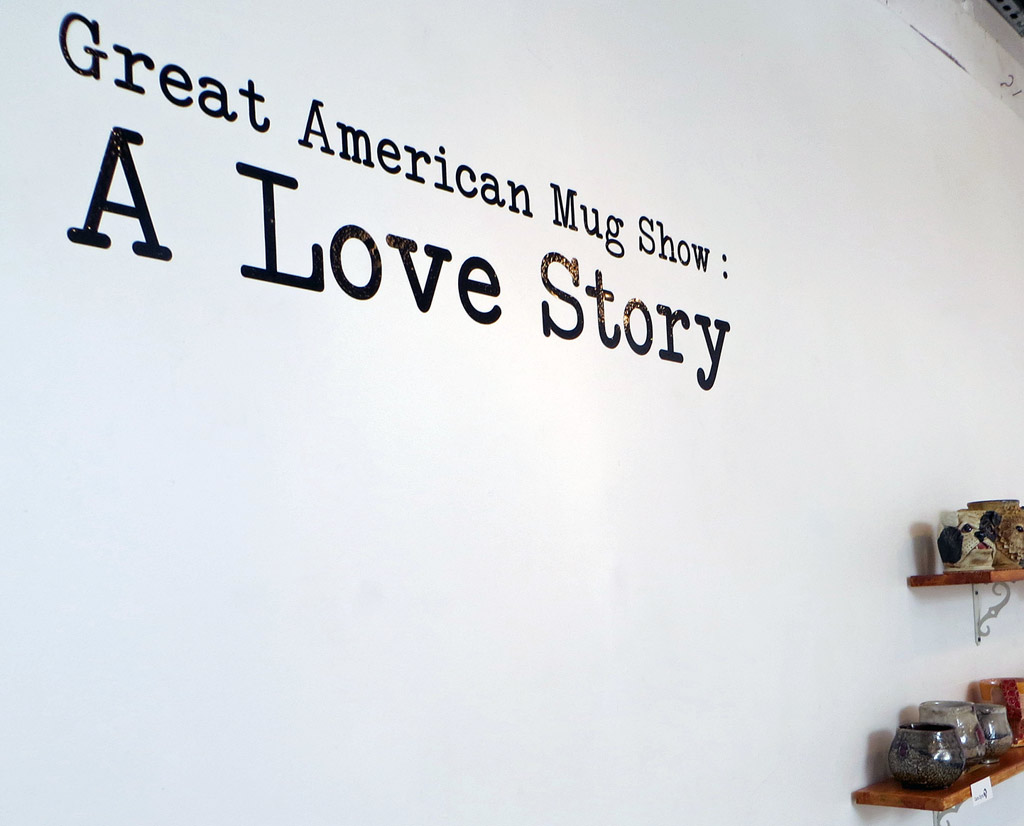 A tantalizing shooting star of an exhibit titled Great American Mug Show: A Love Story opened yesterday. It'll be up for less than two weeks, so make your plans if you're in range.
Like a salivatin' monkey at the Bananas Galore Shack, I had to go look, touch, desire and consume. I decided one Best Mug is an impossibility. One requires a whole wardrobe for all one's unique drinking and vessel-acquiring needs. Here's my fantasy collection from this show.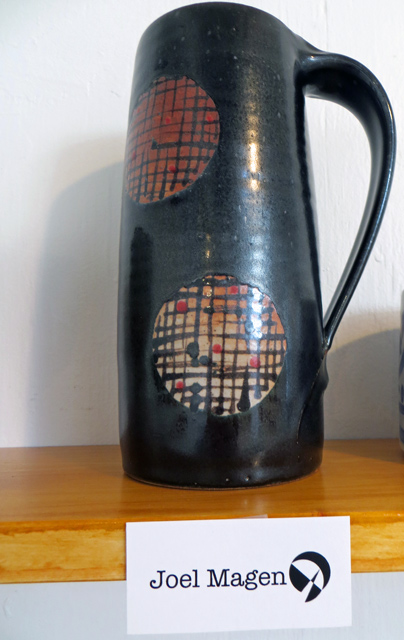 Something tall and impossibly elegant for an afternoon of hip quaffing.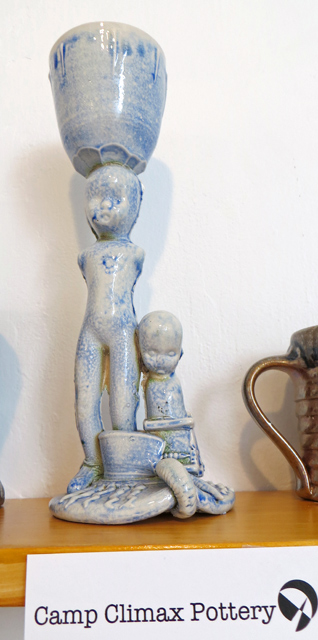 Something mythic for ceremonial potent potions.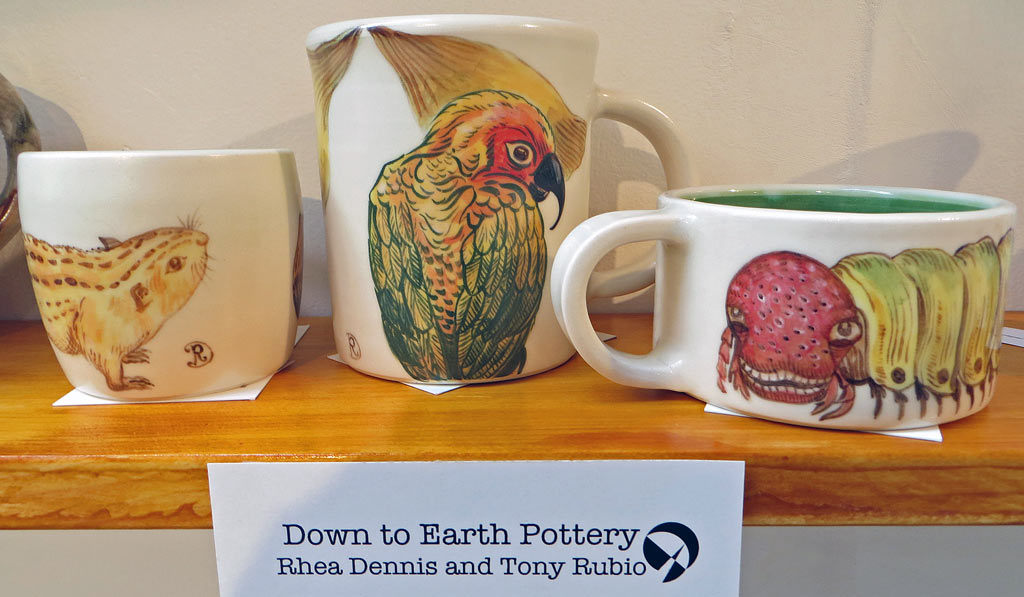 Something whimsically serious to share fizzy and fruity libations with a kick.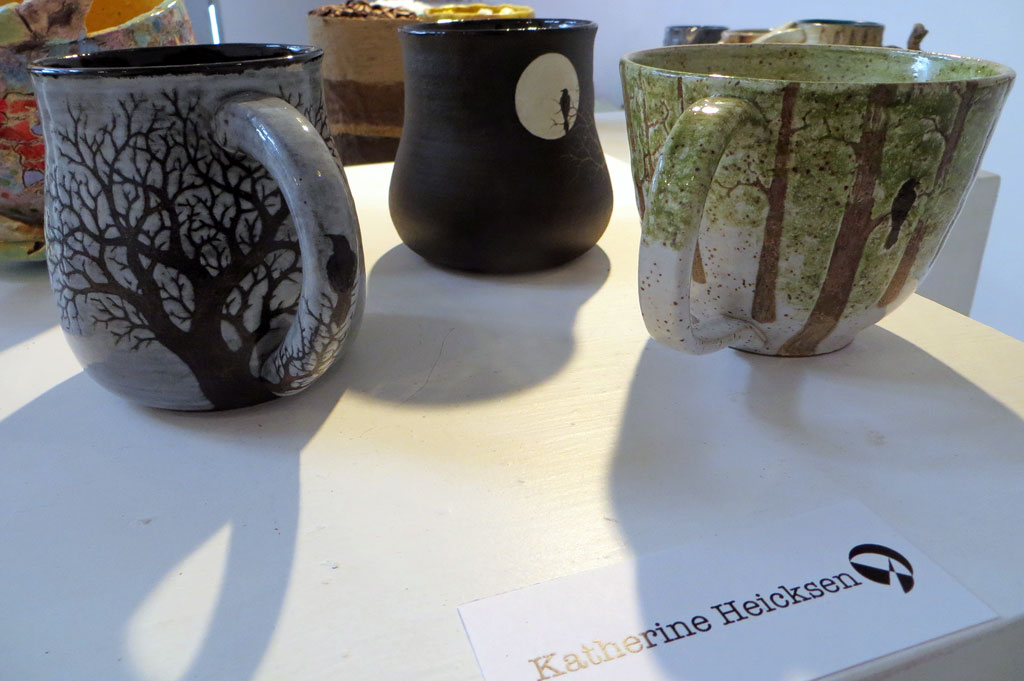 Something mysterious – involving ravens in trees – for dark and earthy brews.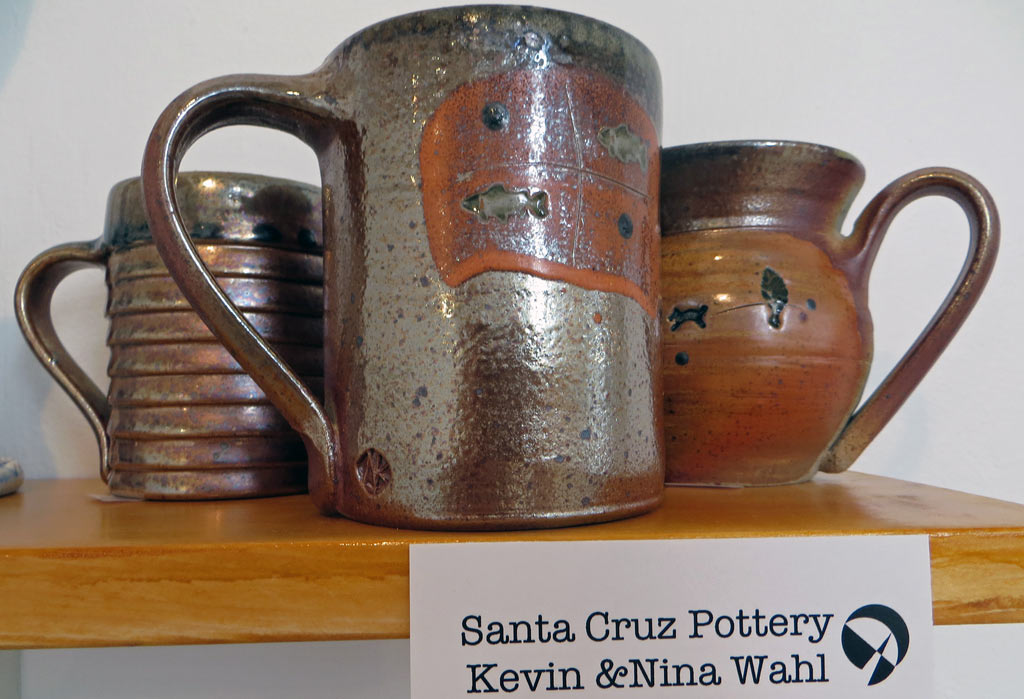 Something classic in every way, form to finish, for putting any damn thing you want in!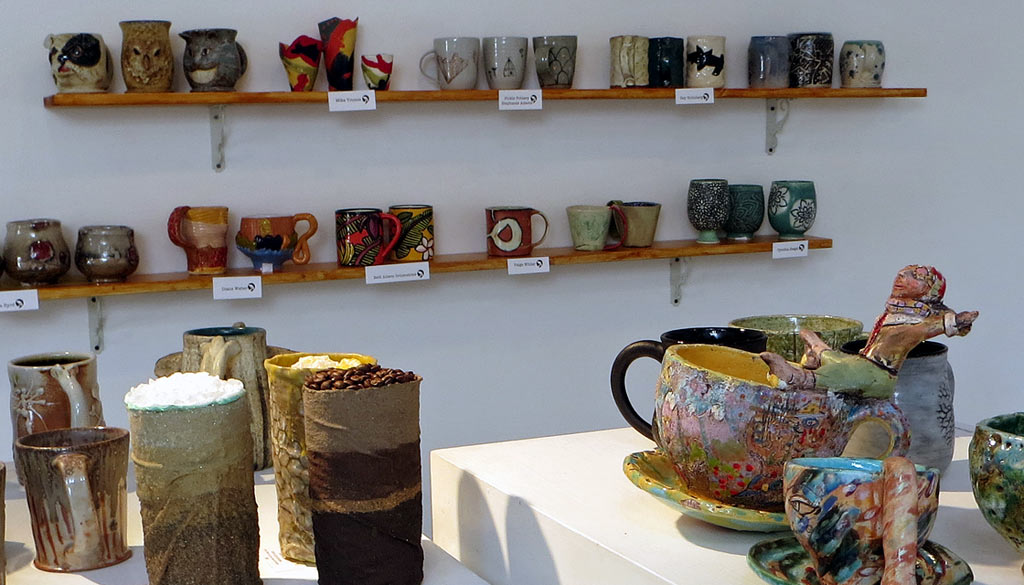 And lots and lots more to choose from; this is maybe a quarter of it all! When I return I know I will find all new loves to add to my mugtastic and cupalicious collection.
–Liz Crain, who has three mugs in this show and is proud to see her local ceramic tribe out in fine form on a national stage.
Show Details:
September 14 through 25,
Radius Gallery in the Tannery Arts Center, 1050 River St, Studio 127, Santa Cruz, CA. 95060.
Hours: Wednesday – Sunday 12-5pm
Opening Reception: September 17, 6-8pm
Beer Night: September 21, 7-9pm
Brunch: September 25, 11am-1pm