Here's something wondrously new for me: my first three-artist invitational exhibit. I'm sharing the photos and this post the day it opened.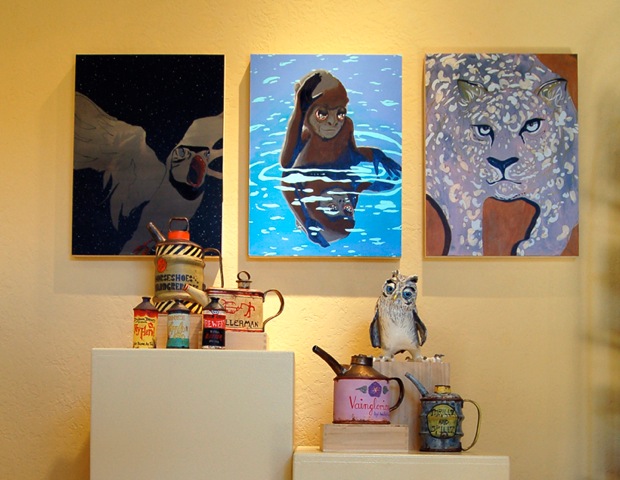 You're seeing work from the three of us. The provocative paintings of Courtney Johnson, the charming ceramic and bronze animals of Paula Wenzl Bellacera and, from me, the Amador County Series beer cans and some great new TeaCans.
All will be at the Fine Eye Gallery (in Sutter Creek, CA) "Out of the Woods"  Fine Art Series from July 1, 2014 to August 31, 2014.
You are invited to take yourself out to the charming Mother Lode for a visit. I will be going later this month to see it for myself. (Maybe even drop off replacement work!)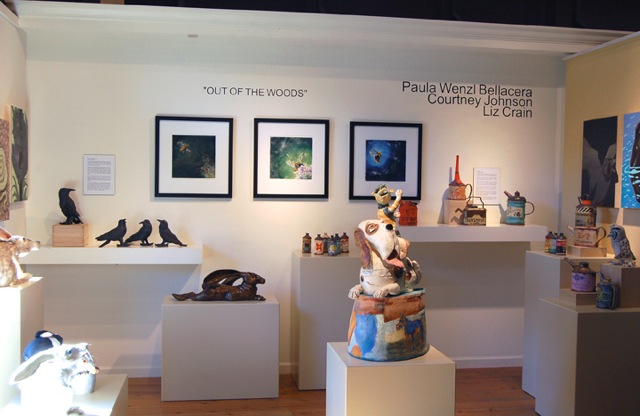 The Title Wall: SO Proud!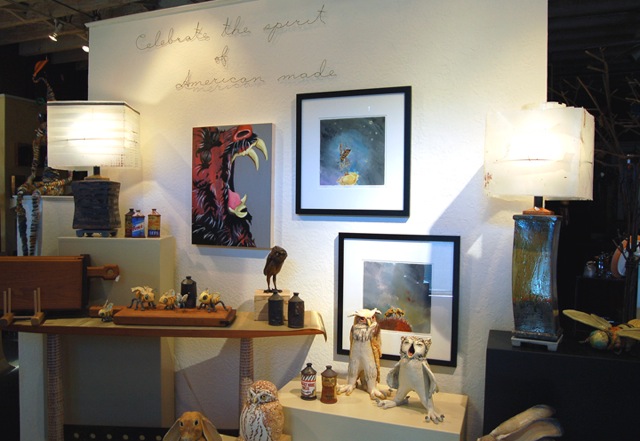 One more gallery shot.
–Liz Crain, who is proud to return to Amador County as a professional artist, having lived there for 12 years as an earnest and dedicated wannabe.