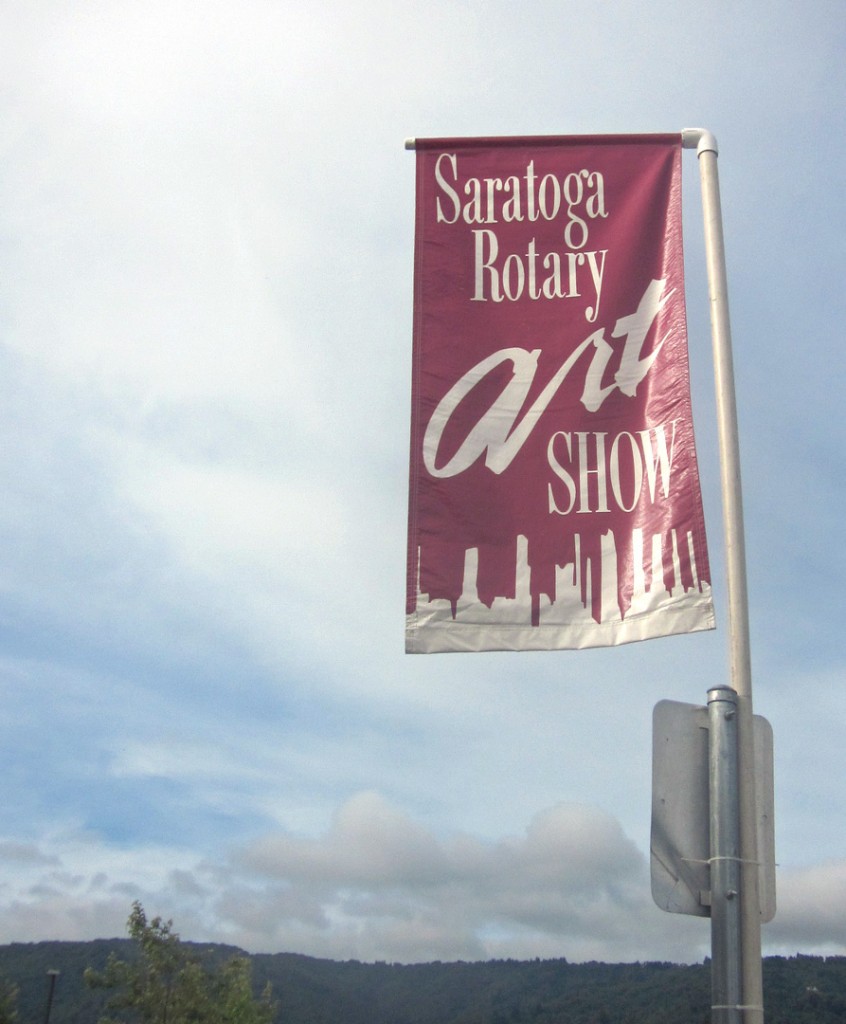 Research and Development Department Report (Since the Kilns are Quiet at the Moment)

In my year of stepping away from most festivals and exhibits, which is letting me go deep and often into my studio work, I find myself having time to become plenty curious. Curious about where to take my art-making, curious about how to speak of it, curious about how to represent.
And Completely Curious about places and events I have heard of but never attended where it might fit in. So I have been taking myself out to few of them.
Today's jaunt was Over the Hill to the venerable Saratoga Rotary Art Show, always a one day event the first Sunday in May.
I have heard other artists speak well of its organization, its attendance, its good sales. I read up about it online, of course, and decided to visit.
It was a lovely spring morning on the west side of the Valley of Heart's Delight where I grew up (aka Silicon Valley), and I was able to walk the entire event – 200 artists, a dozen food trucks, entertainment stage,  kid's artshow and more – twice before it was starting to get crowded. I knew a few of the ceramic artists there and picked their brains. It was completely good news.
Now I have some pondering to do. Is this something for me and my stuff?
I'm not deciding right now, but it is going on the Seriously Consider List.
Liz Crain – Who loves feeding her imagination with Artist Dates.