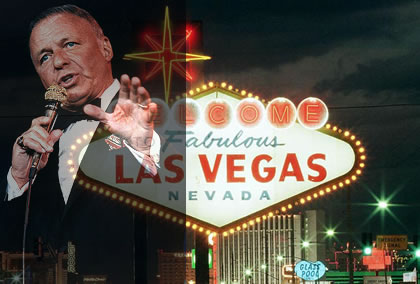 The Situation: At some point, Dear Ones, every artist who'd like to "sell" is looking for validation. If someone –  a complete stranger, a friend, or even your mom – gives you respectable money for your precious creations, you cross a line from self-pleasuring hobbyist to validated emerging professional. Just like that. And it feels good.
We won't go into how squishy and dotted that line is, or how many times you may retreat and re-cross it;  sure, then unsure, than sure again of that validation. It can really mess with your head. Not to mention your work in the studio.
Instead, we'll fast forward to the place where all the problems you've solved in order to stay validated are different now. You're a Selling Artist. Though you may still and forever be "emerging," the talking points become more about your niche, your ideal customer, your pricing practices, your product families. Art Biz stuff. Besides making the most excellent and meaningful work you can, where are the optimum places for you to be in order for it to be enjoyed and purchased by those who naturally want what you have and have the means to buy it? Where is the Goldilocks Validation Zone?
That last question will never really go away because it involves the agile art market and your fragile toehold in it.  This applies to us all: I don't care how big of a name you have or market you roll in, agility and adeptness in responding to change are your trusted allies. You will answer and re-answer such marketing questions until you no longer seek market validation.
The Plot Sickens:
A few Art Soup thickeners here: You're in charge of this selling stuff, every bit of it. Even if you partner with galleries, co-ops, wholesalers, art groups, agents and tour events, you are the partner too.
No pathway is a sure thing.
Going ONLY after money is a one-way ticket to meaninglessness.
Beware of seeking potential validation, which might masquerade as all-promising flattery and/or "exposure."  You might lose sight of a venue or event's viability. (I'm looking at YOU quasi-donation pay-to-play garden party.)
The Frank Look: Until recently, I just ran numbers on my actual sales and actual costs venue by venue or event by event in order to understand whether or not each was profitable. It was good insofar as I was able to compare what has happened over repeated months and years, so I could understand how tweaking all sorts of things (staying agile) impacted the bottom lines. I also know my overall annual income and expenses and net profit. But I sensed dis-parity in my "income streams." What would help me understand where my efforts approached that GVZ and where was I perhaps not making the best use of my time and troubles, or, heavens, where was I spending money on an illusion (and going in the red to do it?)
The key to creating The Frank Look is to leave the world of real sales numbers and just suppose the same gross sales across the board. I started with a flat $2000 in annual sales, so let's look at that, venue by venue:
Traditional Gallery: No out of pocket expenses.   Commission 50% = $1000.  NET: $1000.
Vanity Gallery: Upfront Monthly fees $48  x 12 = $576.  Commission 15% = $300. NET: $1124
Co-op Style Gallery: Annual Membership = $50. Entry Fees: 4 exhibits x $45 = $180.  Commission 25% = $500 NET: $1270.
But, wait, while the Co-op looks to be the most lucrative of our galleries,  there are soft costs which must be taken into account: namely the volunteer time required to "sit" the gallery and the travel expenses specifically associated with that task (not in getting the work delivered/picked up.) Even if I value that time at a ridiculous $10 an hour, it plays out like this:
Hours to Gallery Sit: 72 x $10 = $720  Travel: 12 x $5 = $60. ADJUSTED NET: $490
So ya gotta ask about the Opportunity Cost of lost studio time as well as applying a more appropriate hourly rate. Seems to me the news only gets worse for the Co-op Style Gallery.

Let's look outside the galleries. Applying the same flat $2000 sales to shows and art tours….
Regional  Outdoor Show: Costs, including fees, commissions, mailings, transportation, volunteer and booth sitting time = $981.  NET: $1019
Local Outdoor Show: Cost, including fees, transportation, volunteer and booth sitting time = $361.  NET = $1639

Major Art Tour: Costs, including fees, mailings, postcards, volunteer and selling time = $810.  NET: $1190.
That Local Outdoor Show wins: no travel expenses, lower fees, NO commissions.

Are you still with me? Because there's more.
What's my Downside Risk?  What if I had ZERO sales?
Traditional Gallery: COST = $0

Vanity Gallery: COST = $576

Co-op Style Gallery: COST = $1010

Regional Outdoor Show: COST = $681
Local Outdoor Show: COST = $361

Major Art Tour: COST = $810
Sorry, Co-op. Yay for Local Outdoor Show! Very respectable, Traditional Gallery.
These numbers are telling me a clear story about comparable and true costs. I ran them for $1000, $3000, $4000 and $5000 sales figures. with no unexpected variations. The themes were the themes. The good got stellar. The not-so-good  dwindled and rotted as other factors came into play.
Most important other factor: the likelihood of selling a certain amount or not. Some venues are undeniably hampered in that regard, others are nearly unlimited in potential, some need to prove themselves.  It's also fair to consider such things as: In which of these venues do I feel at home? Am I treated fairly and professionally? Is my work given a spotlight? Which of them takes less physical/creative energy to maintain? Which are better for my relationship to my collectors?
It all goes into the hopper, and armed with both The Frank Look numbers and my horse sense about where things go well, I can better determine where  that Goldilocks Validation Zone is now and in future possible exhibition venues or events.
~Liz Crain,  an artist who tries to squeeze meaning out of every effort, whether sublimely creative or calculatedly analytic, yet knows all will be well regardless.